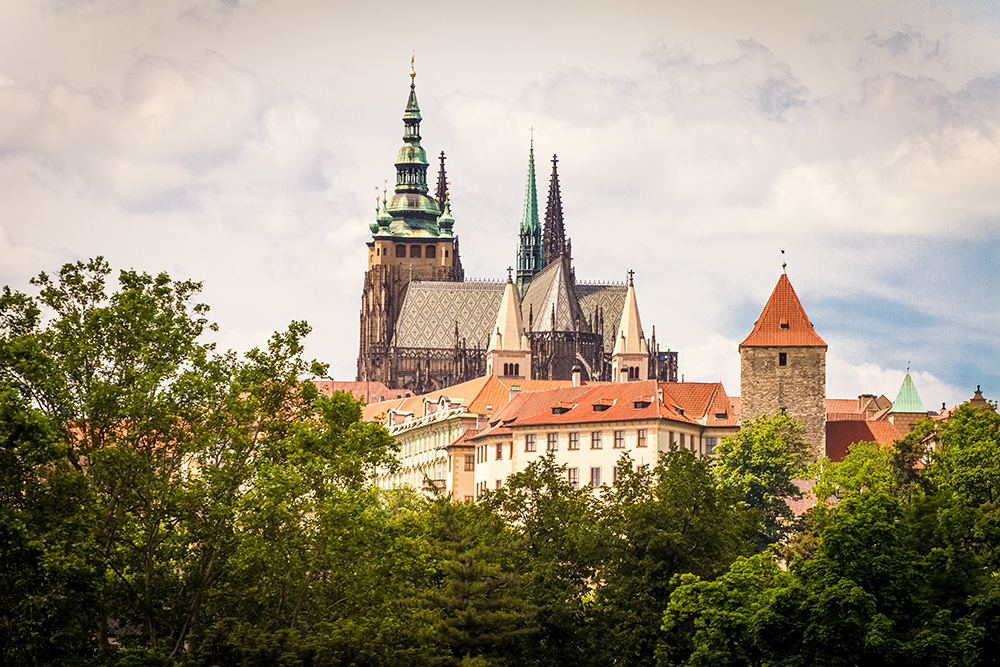 This print is available in a range of different sizes and many different finishes.
Please get in contact to discuss your requirements or for advice on the different finishes available. Apart from fine art prints and canvases any image can be made as an acrylic or perspex panel or printed on other media.
Prints are available in any size, including up to large sizes.
Prague Castle is a castle complex in Prague, Czech Republic, built in the 9th century. It is the official office of the President of the Czech Republic. The castle was a seat of power for kings of Bohemia, Holy Roman emperors, and presidents of Czechoslovakia. The Bohemian Crown Jewels are kept within a hidden room inside it.
According to the Guinness Book of Records, Prague Castle is the largest ancient castle in the world, occupying an area of almost 70,000 square metres (750,000 square feet), at about 570 metres (1,870 feet) in length and an average of about 130 metres (430 feet) wide. The castle is among the most visited tourist attractions in Prague attracting over 1.8 million visitors annually.
The history of the castle began in 870 when its first walled building, the Church of the Virgin Mary, was built.  The Basilica of Saint George and the Basilica of St. Vitus were founded under the reign of Vratislaus I, Duke of Bohemia and his son St. Wenceslas in the first half of the 10th century.
The first convent in Bohemia was founded in the castle, next to the church of St. George. A Romanesque palace was erected here during the 12th century.
We make all prints to order so can produce them in almost any size you like.