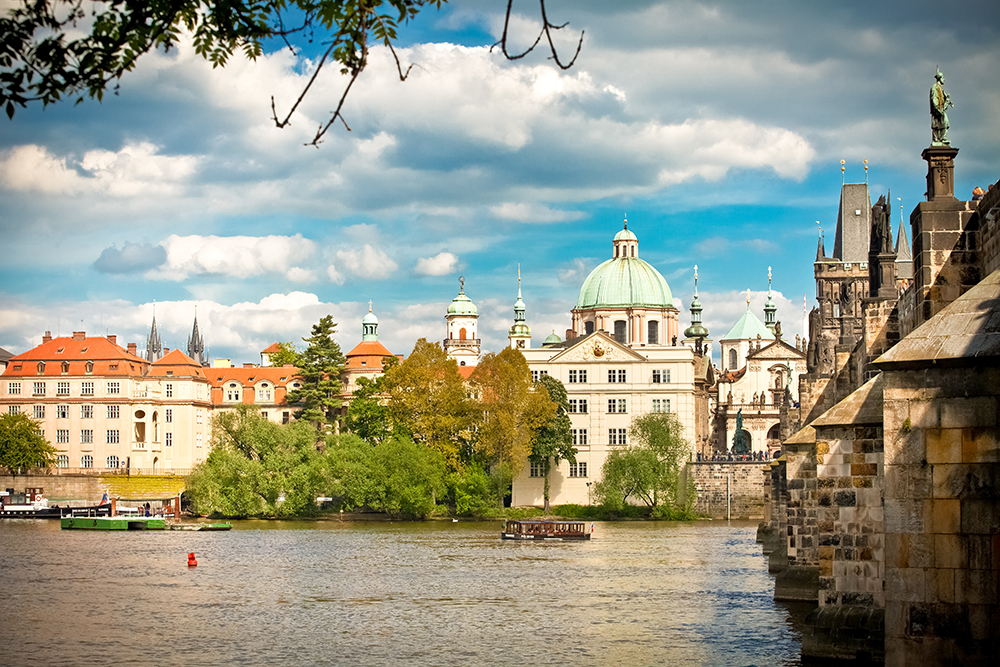 This print is available in a range of different sizes and many different finishes.
Please get in contact to discuss your requirements or for advice on the different finishes available. Apart from fine art prints and canvases any image can be made as an acrylic or perspex panel or printed on other media.
Prints are available in any size, including up to large sizes.
Charles Bridge is a historic bridge that crosses the Vltava river in Prague, Czech Republic. Its construction started in 1357 under the auspices of King Charles IV, and finished in the beginning of the 15th century. The bridge replaced the old Judith Bridge built 1158–1172 that had been badly damaged by a flood in 1342. This new bridge was originally called Stone Bridge or Prague Bridge. As the only means of crossing the river Vltava until 1841, bridge was the most important connection between Prague Castle and the city's Old Town and adjacent areas. This "solid-land" connection made Prague important as a trade route between Eastern and Western Europe.
We make all prints to order so can produce them in almost any size you like.